Hyundai i40 rental in Permian

Child seat
We believe that children's safety in the car should be norm not a bonus, so according to your request, we will provide a child seat for any term of the lease in any car for free.

Free navigator
We do not want you to get lost on the way home or in our office, so all cars are equipped with the default navigation system with maps of different cities around the world.

Unlimited mileage
Choose any routes and destinations, go wherever you want. Mileage is unlimited for all cars and all tariffs. Travel any distance for your pleasure.

Free supply
A nice bonus for all guests: any cars rented from us, fed or back to the airport and railway station for free.
---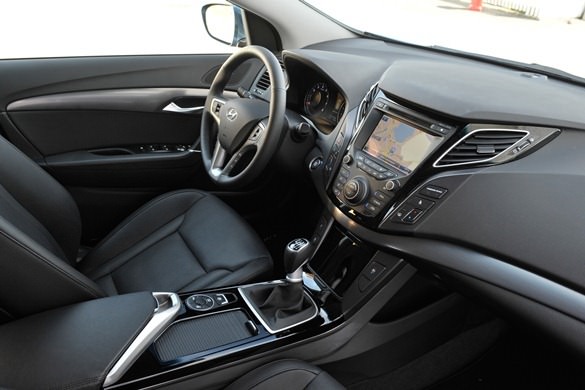 The all-new Hyundai i40 is a fine representative of D-segment that stands out from the rest of its class with sporty and stylish appearance. The highest level of comfort, excellent driving experience, elegant and fluid lines of its body made the car highly popular and well-loved by car-owners around the world. The exterior of Hyundai i40 was designed by Industrial Design Centre in Rüsselsheim am Main (Germany) with European standards in mind. The fluid lines of the car's body represent Hyundai's idea of collaboration between nature, machines and humanity. The impeccable, elegant and well-thought-out interior and state-of-art safety systems will make your ride a truly delightful experience.
6-speed automatic transmission
multifunction steering wheel
heated leather steering wheel
Rent cost Deposit is just 12,500 roubles
---
3600
roubles per day
---
No options available
---
3200
roubles per day
---
No options available
---
2700
roubles per day
---
No options available
---
9000
roubles per period
---
No options available
---
13900
roubles per period
---
No options available
Book a car