Chevrolet Aveo rental in Naberezhnye Chelny

Child seat
We believe that children's safety in the car should be norm not a bonus, so according to your request, we will provide a child seat for any term of the lease in any car for free.

Free navigator
We do not want you to get lost on the way home or in our office, so all cars are equipped with the default navigation system with maps of different cities around the world.

Unlimited mileage
Choose any routes and destinations, go wherever you want. Mileage is unlimited for all cars and all tariffs. Travel any distance for your pleasure.

Free supply
A nice bonus for all guests: any cars rented from us, fed or back to the airport and railway station for free.
---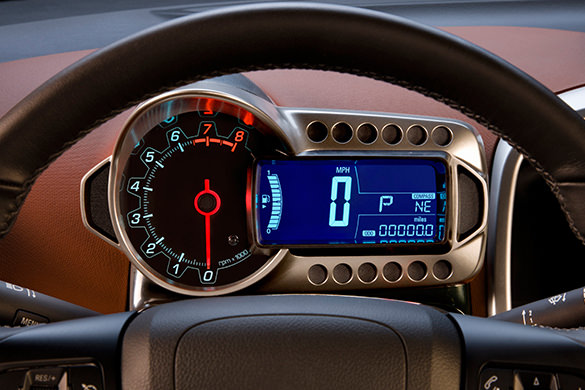 Stylish and discreet design CHEVROLET AVEO sedan will please all lovers of simple but reliable cars. Concise and compact, with a light note of sportiness in shape — a special charm of this car is it's teardrop shape, streamlined silhouette and flared wheel arches. Qualitative and practical interior is also for lovers of serious, business and rational approach to the car. And, yes the «stuffing" won't disappoint: the powerful engine that provides excellent dynamics with fuel economy, lots of appliances, ensuring maximum safety of the driver and passengers, and the intelligent system CHEVROLET MYLINK, that will make the time spent behind the wheel of a car as pleasant as possible for you.
audio control on the steering wheel
adjustable steering wheel
Rent cost Deposit is just 8,000 roubles
---
2400
roubles per day
---
No options available
---
2200
roubles per day
---
No options available
---
2000
roubles per day
---
No options available
---
0
roubles per period
---
No options available
---
0
roubles per period
---
No options available
Book a car