Skoda Rapid rental in Sochi

Child seat
We believe that children's safety in the car should be norm not a bonus, so according to your request, we will provide a child seat for any term of the lease in any car for free.

Free navigator
We do not want you to get lost on the way home or in our office, so all cars are equipped with the default navigation system with maps of different cities around the world.

Unlimited mileage
Choose any routes and destinations, go wherever you want. Mileage is unlimited for all cars and all tariffs. Travel any distance for your pleasure.

Free supply
A nice bonus for all guests of St. Petersburg: any cars rented from us, fed or back to the airport «Pulkovo» and «Moscow railway station» for free.
---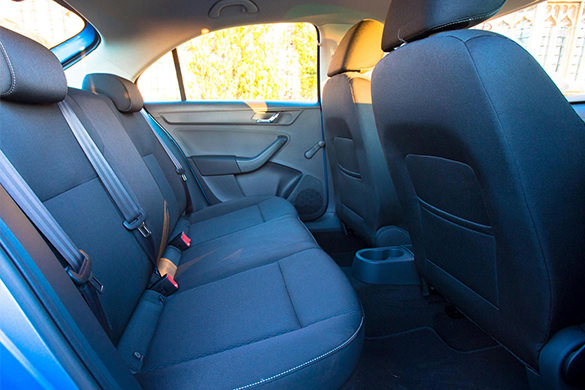 Skoda Rapid is a latest model of 2014 from the Czech carmaker, which, for sure, will be appreciated by Russian motorists because of its brevity, simplicity and comfort. Liftback body, modern design, a huge trunk for such car class, comfortable, spacious interior - and it is all for a very affordable price. How can it leave you indifferent? Besides, the brand has already gained an unprecedented reputation among motorists all over the world, thanks to an alliance with a VAG group. Everything that relates to quality and technology, now is being controlled by the Volkswagen Group, and it means that Skoda Rapid is almost "German", that confirms the high car reliability.
electrolifts for all glasses
heated windshield washer nozzles
Rent cost Deposit is just 8,500 roubles
---
2300
roubles per day
---
No options available
---
2100
roubles per day
---
No options available
---
1800
roubles per day
---
No options available
---
6000
roubles per period
---
No options available
---
10500
roubles per period
---
No options available
Book a car